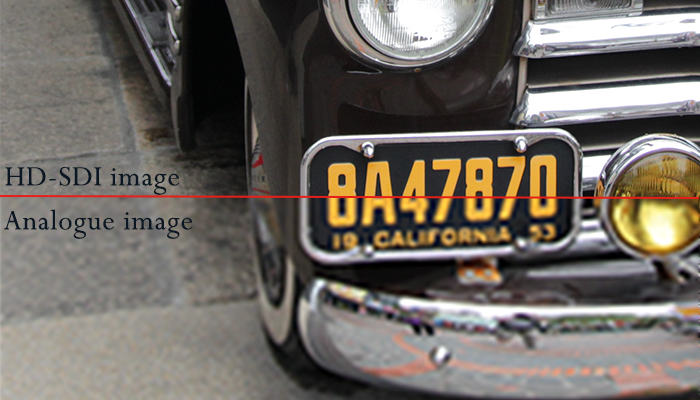 HD-SDI cameras
C/CS mount


Bullet


IR Bullet


DOME




IR Waterprooft




20XCCD AF
Zoom Camera


3X AF
Zoom Camera

Mini BOX

Sqare Type
Accessories:
Fiber-Link

Repeater

Converter

SDI to HDMI

General:
HD-SDI(High-Definition Serial Digital Interface) is a family of video interfaces used for broadcast-grade video. ,which is used for transmission of uncompressed video signals, over point-to-point coaxial cable links . HD-SDI is able to transmit 720p or 1080p video.
Advantages:
Resolution upgrade within real time view

Progressive scan with 720p(1280*720) and 1080p(1920*1080),FPS(frame rate second) is up to 50/60
Plug & Play:
It is enable video transiting by existing RG-59U coaxial cable,which is easy to update from SD to HD and comply with SMPTE 292M.And no complex IP or Networking set-up required
latency-Free:
it is not by compressed image, the video can be displayed without latancy and frame Interruption .