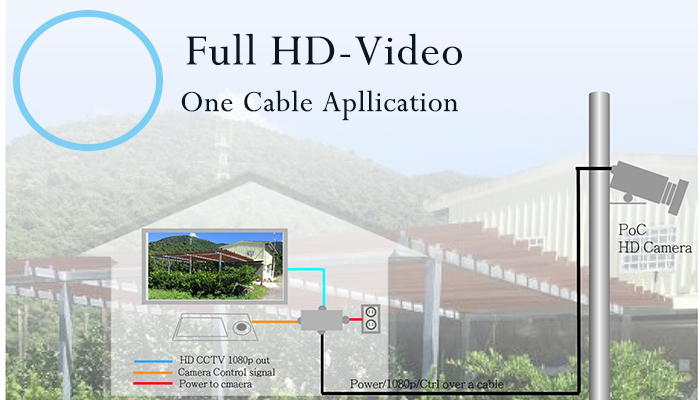 HD-SDI One cable cameras
CoaxLink

HD camera

Coax-Link

HD Dome

CoaxLink

HD Bullet

Coax-Link

Mini HD Box
Accessories:
| | | |
| --- | --- | --- |
| Coax-Link Repeater | Coax-Link Converter | |

General:
HD(High Definition) Coax-link , which is designed for High -vision video and simplifying wiring structure application that can offer real-time and Un-compressed broadcasting video quality, up to 1080p resolution and comply with SMTPE 292. In addition, it also supports all single of HD video, digital audio, Control and power which can be sent over the same cable.
Advantages:
High Definition Video Transmission:
Support HD video transiting by existing RG-59U coaxial cable. It is easy to update from SD to HD and comply with SMPTE 292M.
Up-link control channel(UCC):
Provide an auxiliary data channel, which can be used control signal over coaxial cable by RS-485, allowing for camera remote setting and controlling without extra cabling.
Power over Coax:
Able to send DC power over the same cable from the nearest monitor side and powering remote device such as HD camera or in line repeater .
Daisy-chain supporting:
Allow HD camera and a large number of repeaters wiring together, which can be remotely powered from the nearest monitor side.
Application Diagram